The Roses - WKND 2 of #40Daysto40
On Both Being In & Missing Out On The Moment
This weekend was really magical.
And I can genuinely credit meditation for this magic. Meditation has given me many gifts, the most celebrated being the ability to enjoy the present (it's a gift, after all, insert eye-roll emoji). But sarcasm aside, it's true. And when I'm consistently meditating each day, those moments where I do fly into the future or nose-dive into the past are usually brief, interrupted by the subtle reminders of my breath, the environment around me, or a friend, nudging me to come back to this. very. moment.
Now, part of the challenge/opportunity/Jedi-mind-f*ck of being aware is also being aware when you're skimping on something.
Here's how mindfulness and meditation piece of the #40Daysto40 pie manifested in this the 2nd weekend of my self-induced "challenge".
Stopping to smell the roses
My husband and I had friends over to our home for dinner on Friday night. As I was walking Brian, our lab, I snapped a few pics of our next-door neighbors incredible English garden, a head-turner and traffic-stopper. Loyce's curation of roses, wildflowers, and multiple other varieties of gorgeous colors puts the Huntington Gardens to shame. I looked from her beautiful yard to ours, where I saw that we had a lot of beautiful roses blooming. I was going to snap a picture of them, but I was getting dangerously close to running late, one of the other areas I'm working on in my #40Daysto40 challenge, so I opted to do it Saturday, instead. (NOTE: Remember this...)
This Friday evening was a blast. We got a chance to catch up on what's been happening in the months since we last had time to really connect with this newleywedded and newly-du'd couple (they are at the top of the couple mane-game for sure). We shared authentic hopes and fears on everything from turning 40, to raising children, to FOMOCO (Fear Of Missing Out On Coachella). That last one was more mine than the other guys. We laughed and had fun and caught up, and relaxed. Without having to force it, all of the mind-numbing work-week baggage I brought into the evening dissipated in moments. Gratefully, I was open and present and learned so much about our friends, myself and even my husband.
Saturday morning meant
my weekly routine of financial fucked-up-edness recovery, where I sat with peers and worked on numbers and the roots behind the way I sometimes manipulate or forget to even pay attention to budgets and bills. My #40Daysto40 vision is to create the most holistically healthy version of myself, and as I shared in the Day 35 video, a healthy, abundant relationship with money is a big priority for this journey.
While my Saturday morning is usually inclusive of the gym, I spontaneously skipped Saturday's workout to do a little creative self-care, ala Julia Cameron's "artist-date", as described in her book The Artist's Way. I took myself out to breakfast at my favorite ACAI-Bowl spot - Backyard Bowls on Beverly Blvd, then stopped in a few shops to see what inspired me for projects around the house (NOTE: Here I remembered to snap pics of and trim the roses, maybe this could be a blog post). At West Elm, I was excited to see a display and announcement for a book-signing for the book by an old friend: the very funny, extremely talented designer/blogger Orlando Soria of Hommemaker.
I left the Shops of Beverly to book it home to get ready to welcome our friend and her son over for a pool day. When I got in the car I made two mental notes:
NOTE 1: snap some shots of our roses and start the blog post
NOTE 2: make sure I do a quick wardrobe scan the next time I perceive a few stares from passers-by to determine if it's that I look good or if it's more the GIANT spots of black coffee on a bright-white t-shirt as it was in this particular instance.
When I got home, I sped past the roses I meant to cut, into the garage, cleaned up the yard, changed said spotty-t, and got the house ready for guests just as the doorbell rang.
No roses. No blog post.
As Mark and I were backing down the driveway later that evening, I noticed some of those roses I was gonna photograph were starting to die. Hmm.
NOTE 1: made mental note to cut them that night.
NOTE 2: mental notes don't mean shit.
BUT Saturday night provided more inspiration and present-moment awareness
as we got a chance to celebrate our friend Miranda Penn-Turin, the incredible photographer who's work was featured at Castelli Art Space in Culver City as part of Doyennes - the female-focused art exhibitions occurring throughout Los Angeles this month. Partial proceeds from some of Miranda's stunning work goes to Voices 4 Freedom, an organization Miranda, Mark and I, and many friends, support through our fundraising efforts found at www.freedomforrinku.com. I also got a chance to learn more about the really cool work of another friend and fellow meditation teacher, Angie Fie, who also told me about the Integatron sound baths/experience in palm springs (how did I not know about this?). Totally signing up for a bath before hitting 40.
Sunday morning began
with routine of going over finances, planning calendars, and historically horrifying moments for me, but thanks to many books and practices, welcome additions to my week.
That afternoon, we set out on yet another quest for patio furniture. We have been looking for patio furniture for three years now, and we've never been able to find anything other than ridiculously expensive or drastically uncomfortable.
But, the weekend was filled with so many things falling into place (including more rose petals from those roses I meant to cut.. damn) so we went with the flow. We found one place online which we thought might be a quick drive-by, expecting the same high-price or low-style/comfort. Dude, so wrong. We pulled up to IKSUN on Topanga Canyon in Woodland Hills, and dealt with the coolest shop owners, a young family who make everything and deliver for at least 1/2 of what other vendors charged for cushions. We were in and out of there in less than 20 minutes for 40% less than we thought we'd have to spend which added 80% more joy to the day.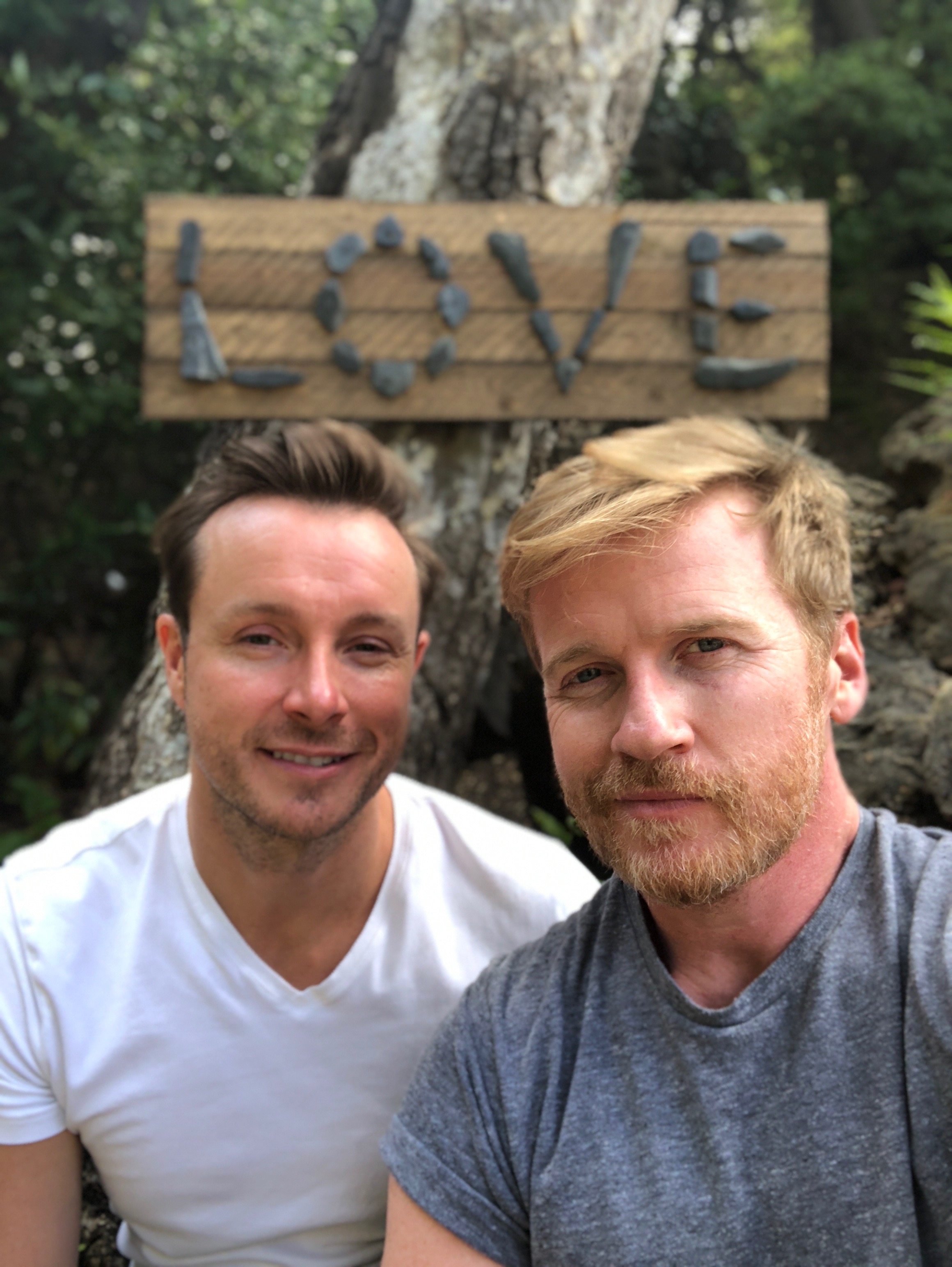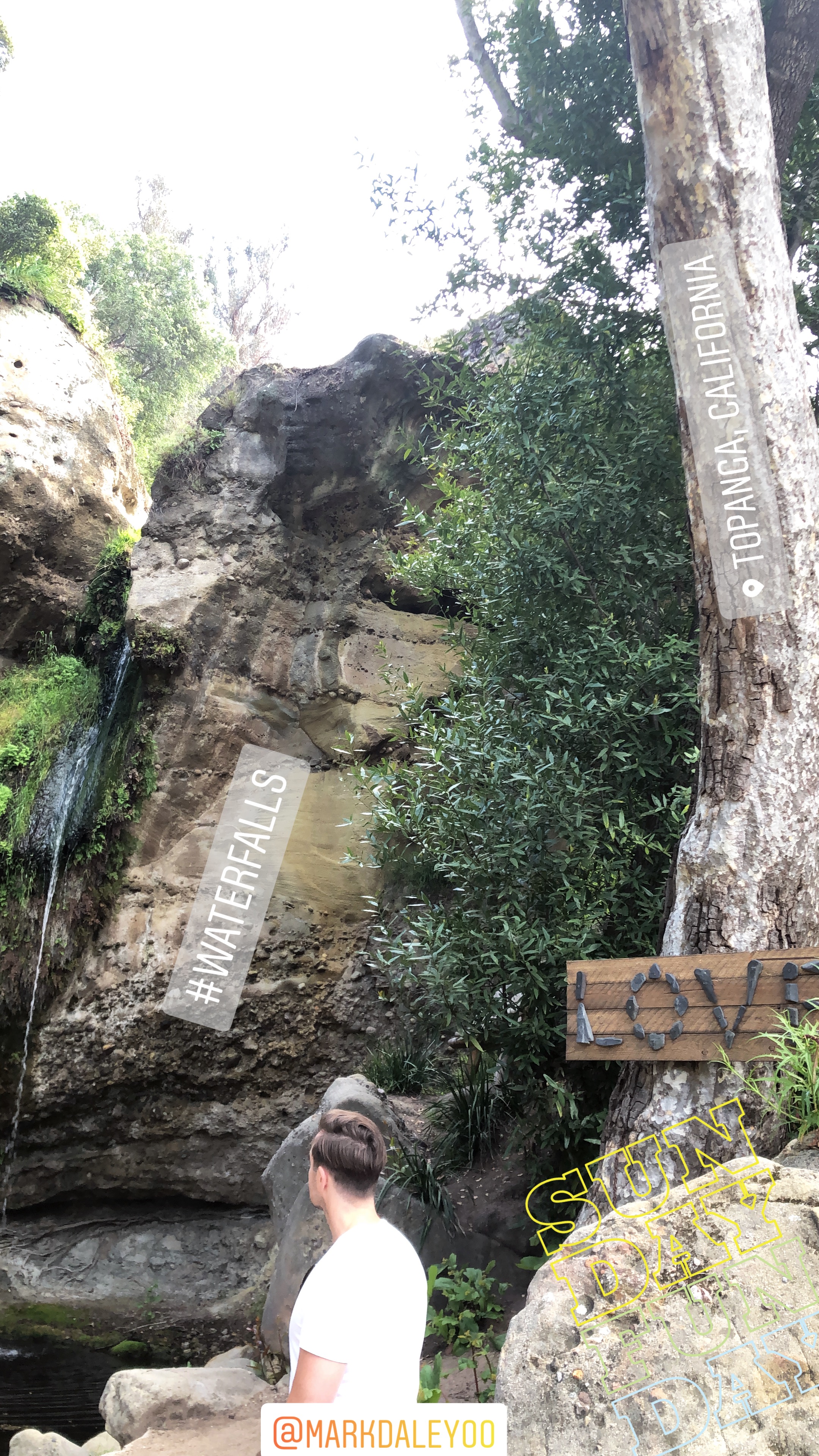 We kept on the Topanga Canyon path, stopped at waterfalls, vintage stores, grabbed some coconut ice-cream, and ended up at Malibu Farm at The Malibu Pier, which was gorgeous and awesome and kind of surreal. Food was great, so was the decor, and the people, it was chill and chic all at once. AND.... it wasn't the Malibu Pier or Surfrider Beach I knew 15, 10 or even 5 years ago. I guess everything changes at some point or another.
So what?
So? So much of this weekend was met, gratefully, with presence and joy. I was so in the moment. It felt great. And this afternoon, I finally got outside to snap, and snip, those roses I started thinking about on Friday.
Wow. More dead petals on the ground than I thought. And the one rose I meant to snip and put in the kitchen was browning, and when I did cut it and pick it up all of the petals fell to the ground. They landed on a sign... no literally - a sign: an engraved rock my mother-in-law gave my husband a few years back that reads "Do What You Love and Do It As Often As You Can....". The sign I took the sign as? If you don't, someone else will. Or the roses will fall. And the idea may slip away.
So. Pictures I meant to take (and did) are embedded in the Blog Post I meant to write (this one).
And all I need to do is look over at Loyce's English Garden Masterpiece to be reminded that someone else can always do it better, but they do it better because they a) do it in the first place and b) work at it.
My commitment:
BE AWARE. TAKE ACTION. STOP TAKING "MENTAL NOTES"